Flat Roof Solar PV Mounting System Structure
Flat Solar PV Mounting System are mainly made of SUS304 and AL6005-T5 material, and new material PosMAC is popular to use. The structure is consice, solid and at good look-appearance. The flat solar mounting structure is easy to assemble and at labor-cost save. The solar mounting system is applicable to a variety of rooftops and ground-mounted sites.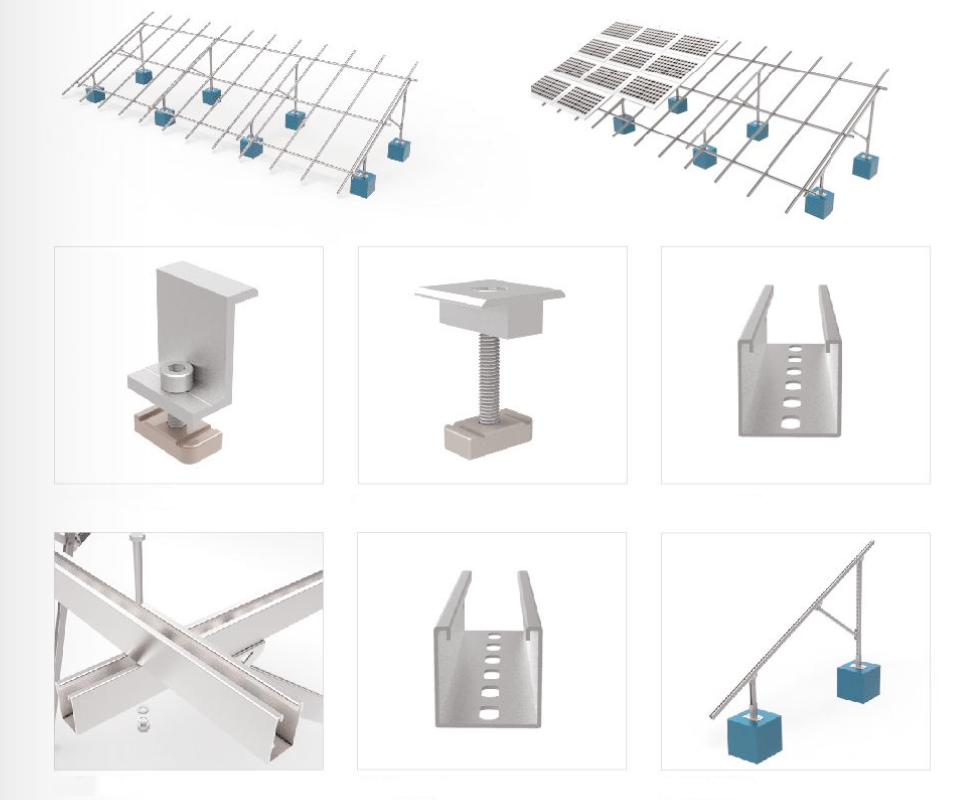 SPECIFICATIONS
Installation site:   Flat roof.     
Installation angle:   5°,10°
Wind speed:<50m/s.     
Snow load: <1.2KN/m2.
Build height:<20m.     
Material:AI 6063-T5 & SUS304./ PosMAC 
Surface treatment: Anodizing/

Magnesium Aluminum Alloy Coating in double sided with 275g/m²

Warranty:10-year warranty , 20-year service life
---
Flat roof solar pv mounting bracket system designs with great flexibility both for commercial and residential roof solar system.
WeBright Solar Panel Tracking Mount hihgly engineered solution which can effectively reduce the influence of wind on the solar panel power system, with Q235B steel bracket as main body material,HDG surface treatment, service life is more than 25 years.
Roof Adjustable Solar Panel Mounting Rack Bracket can secure the array without damaging the flat roof. Rail Mounting System is compatible with the usual framed modules and typically does not require roof penetrations.
Flat Roof Solar Panel Adjustable Mount designed according to the actual installation angle and no need to break the waterproof layer.

---
Solar PV Mounting System Hardware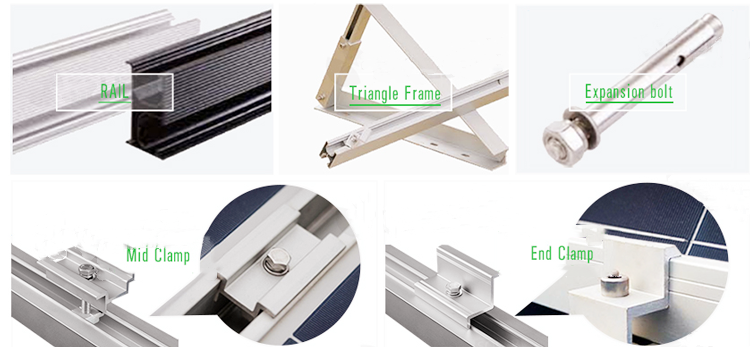 Solar Mounting Bracket Package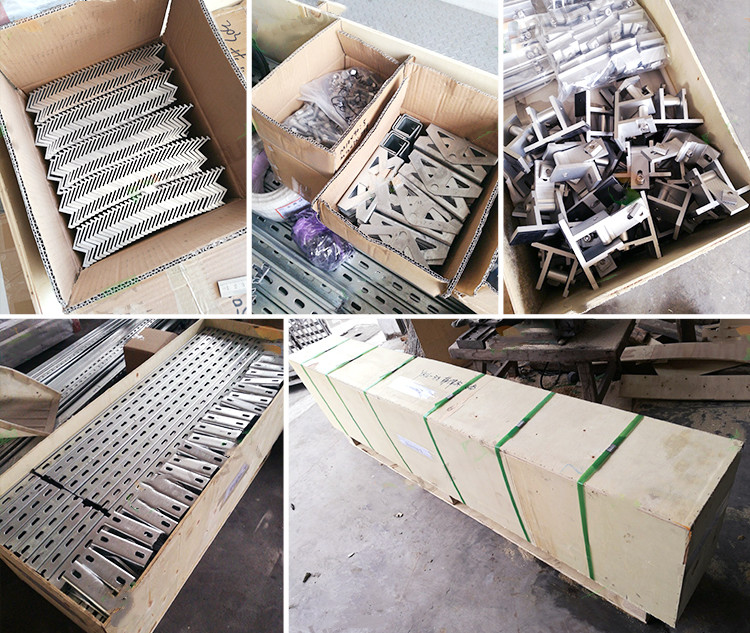 TO HELP YOU GET THE RIGHT SYSTEM, PLEASE KINDLY OFFER THE FOLLOWING NECESSARY INFO:
1. Dimension of solar panels(length*width*thickness)?
2. Quantity of solar panels?
3. Where to install : rooftop (flat roof or pitched roof ) or ground ?
4. Tilt angle?
5. Any requirements about wind load and snow load?
6. Any minimum height requirement(distance from ground to panel)?                   
---
Other Off Grid Solar System Components & Accessories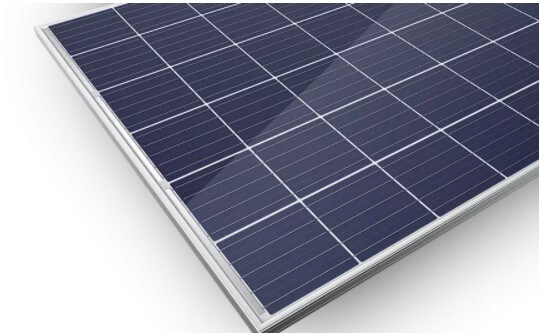 Solar Panels
Optional Mono/Poly Blue/Black Panels
High Efficiency with PERC panels available
25 years warranty with 80% power output
PID Resistant,High salt and ammonia resistance

Battery
2V/12V GEL/AGM batteries optional
48V 50Ah/100Ah/200Ah Lithium Battery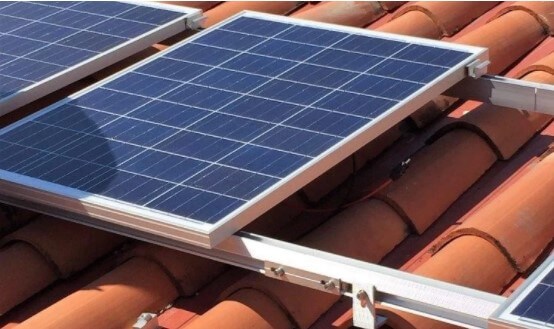 Mounting Bracket
Customized design with CAD drawing
Flat/pitched roof, soil/cement ground installation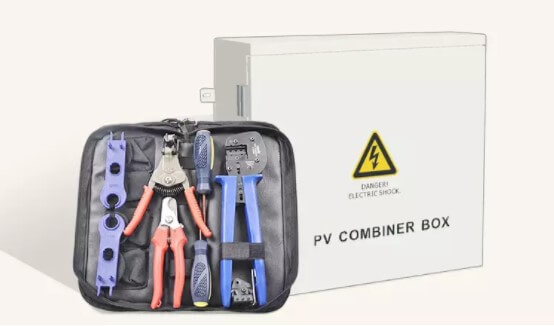 PV Combiner Box&Installation Tools
Wire Cable Cutter & Stripper,
MC3 MC4 Crimper
MC4 Connectors Assembly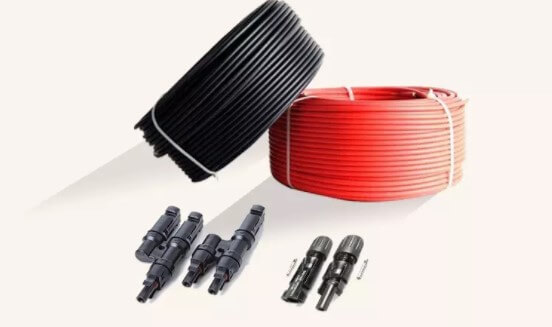 PV Cables
Cross Section: 4mm2, 6mm2 Optional
Rated Voltage: 600VDC(UL)/1000VDC(TUV)
Rated Current: 55A, 70A
Colors: Black For STD, Red Optional.
Lifetime:≤25 Years
30A/1000V compatible MC4
---
Package & Delivery

   Inverter                                                                                     Solar panels                                                       Mounting bracket

Battery in wooden box                                                  Professional package                                         Loading
WeBright Solar can customize your own complete solar power system solution kit based on your requests. We provide grid-tied,off-grid,hybrid with PV system solutions.
Contact Information:
Email:info@webrightsolar.com
Tel: +86 1831265127
Whatsapp: +86 18312565127 

WeBright Solar, dedicated and devoted as always, provide you complete solar power kits, solar power solutions, and customized solar system, etc, with good quality and flexible service. Let's work together in Renewable Energy for Better Life.
Welcome to share your ideas & requests